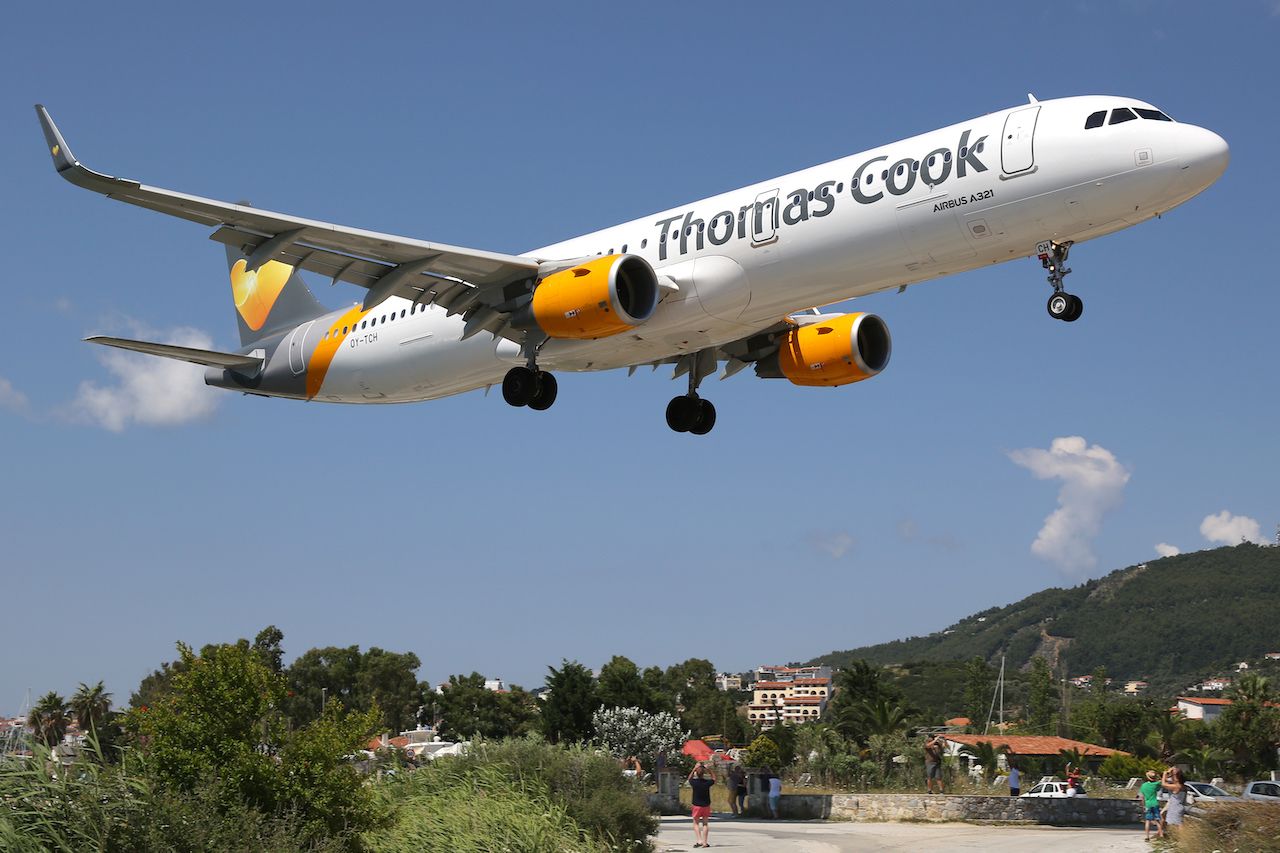 Thomas Cook, the world's oldest travel company, collapsed due to financial troubles on Sunday night, putting 21,000 jobs at risk and affecting over 600,000 travelers. The British tour operator, with a fleet of 94 aircraft, had been in business for 178 years, providing passengers with flights and vacation bookings.
Peter Fankhauser, CEO of Thomas Cook, said in a statement, "This marks a deeply sad day for the company which pioneered package holidays and made travel possible for millions of people around the world. Despite huge efforts over a number of months, and further intense negotiations in recent days, we have not been able to secure a deal to save our business. I know that this outcome will be devastating to many people and cause a lot of anxiety, stress, and disruption."
Uncertainty still surrounds the travel plans of many booked on Thomas Cook flights, but the UK Civil Aviation Authority is undertaking a massive effort to return stranded passengers home. According to The Guardian, around 150,000 UK tourists are currently stranded.
If you've booked a hotel through Thomas Cook, the aviation authority advises that you do not make a payment to that hotel until instructed otherwise. "If our guarantee is not accepted by the accommodation provider," it said, "we may need to relocate you to another hotel for the duration of your stay." This policy, however, only applies to travelers who have booked all-inclusive holiday packages, so if you've only booked a hotel stay through Thomas Cook, you will not be bailed out by the aviation authority.
Travelers who have had their flights canceled are being urged not to show up at the airport. If your holiday was protected by the UK's ATOL scheme, you will be eligible to file a refund claim.
The effects of the company's collapse are being felt globally, dealing a major blow to the tourism industries of countries all around the world. Michalis Vlatakis, president of the Cretan Travel and Tourism Agencies, told CNN that the collapse will have a devastating effect on Crete. "The size of the Thomas Cook collapse can be compared to a 7-magnitude earthquake," he said, "but sometimes the tsunami is even worse, and on this occasion what we're bracing for is the tsunami."



More like this:
Airline satisfaction is up again. Dear god, how?
The post Thomas Cook goes bust, affecting over 600,000 travelers appeared first on Matador Network.